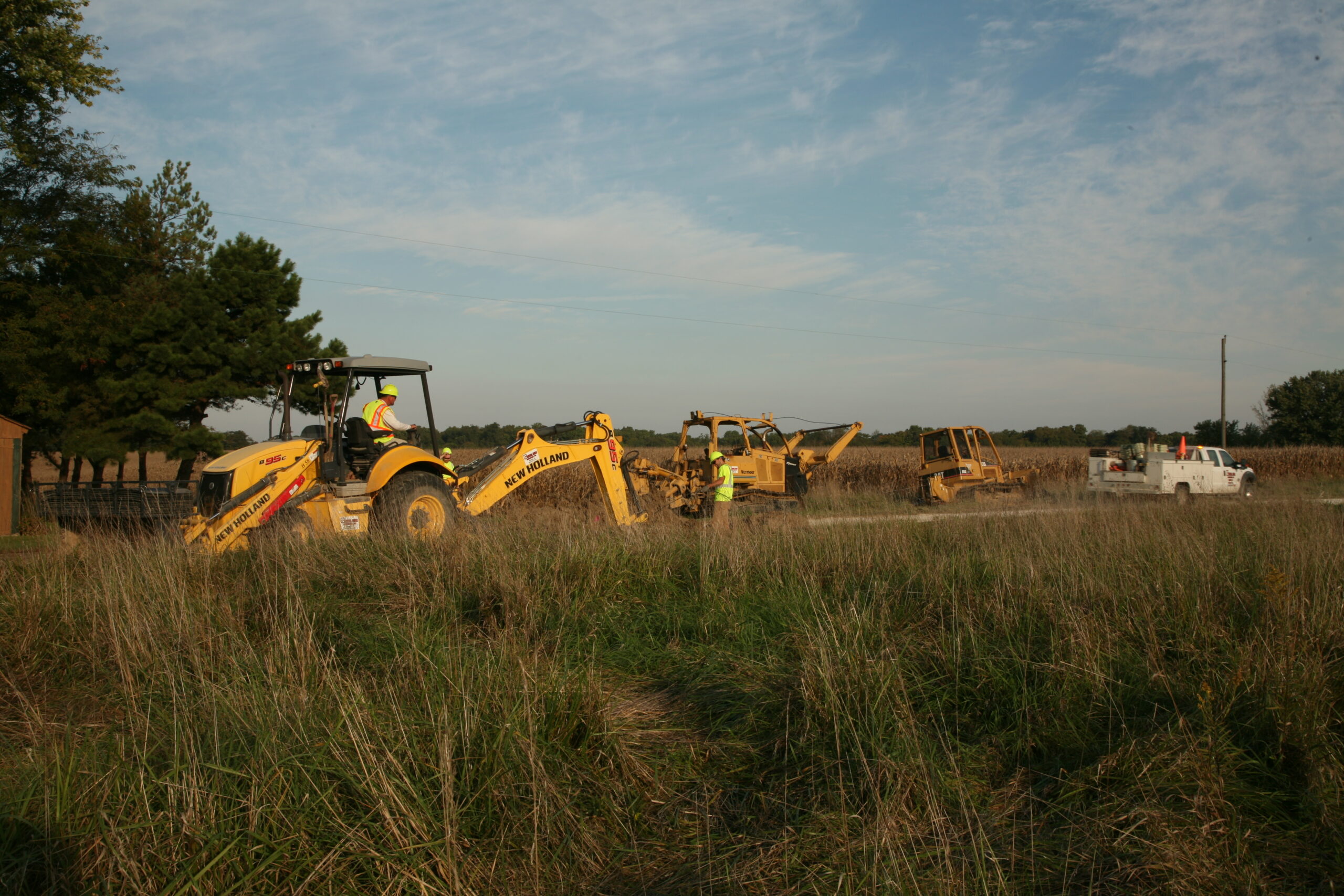 Services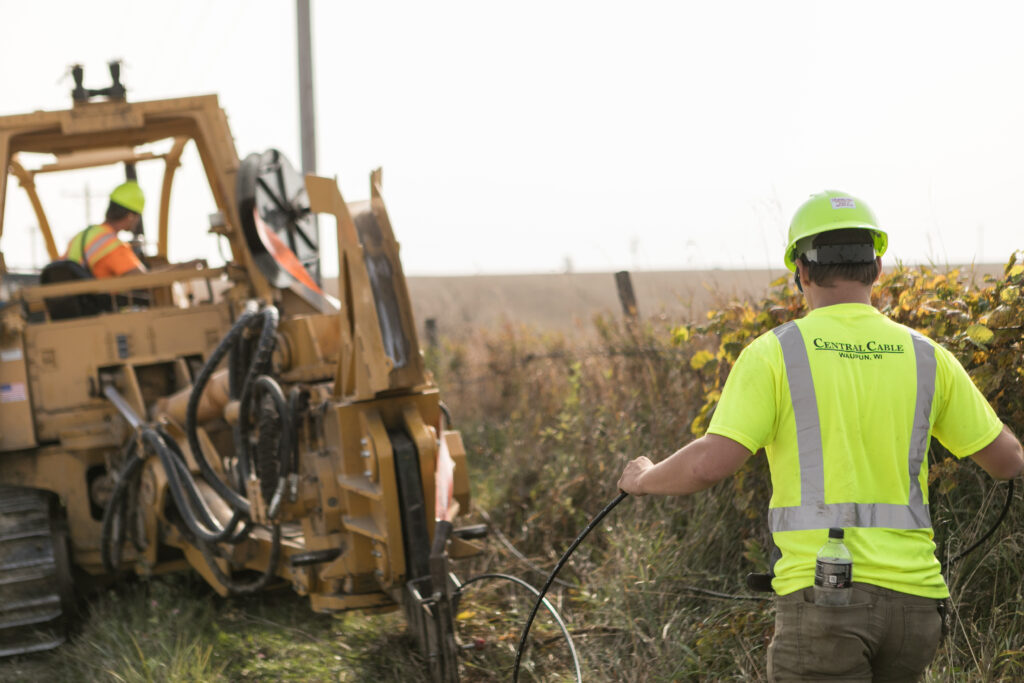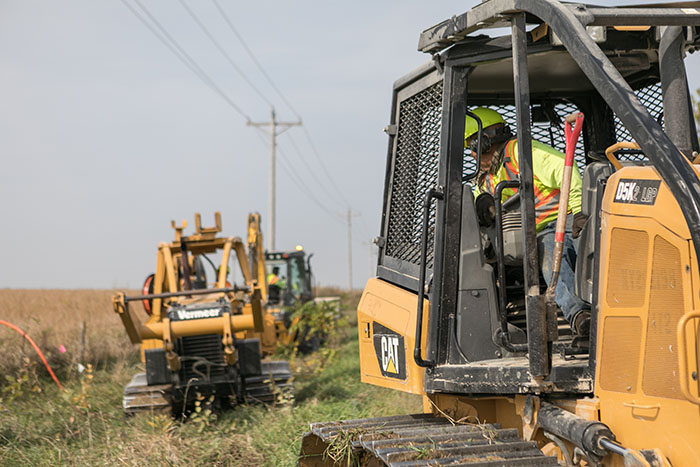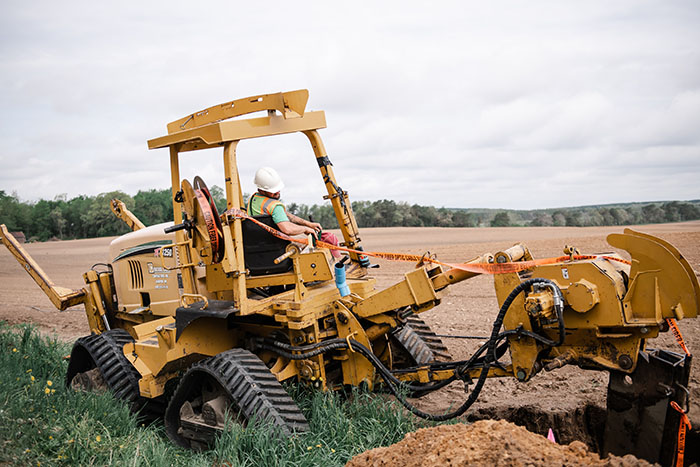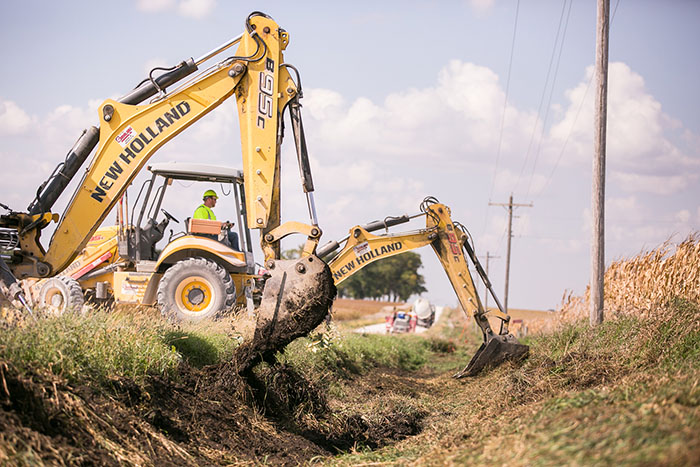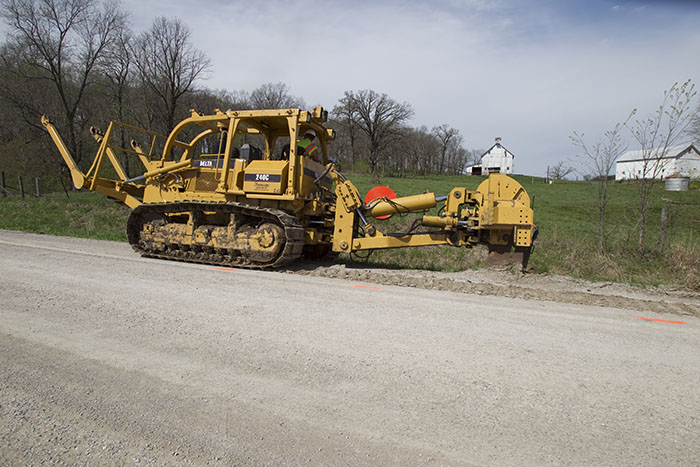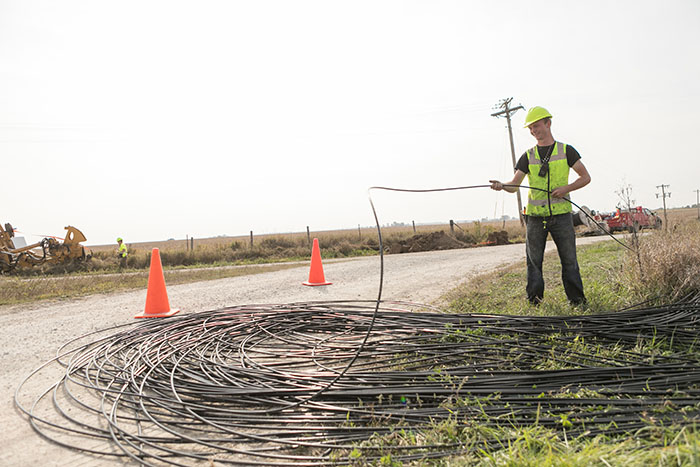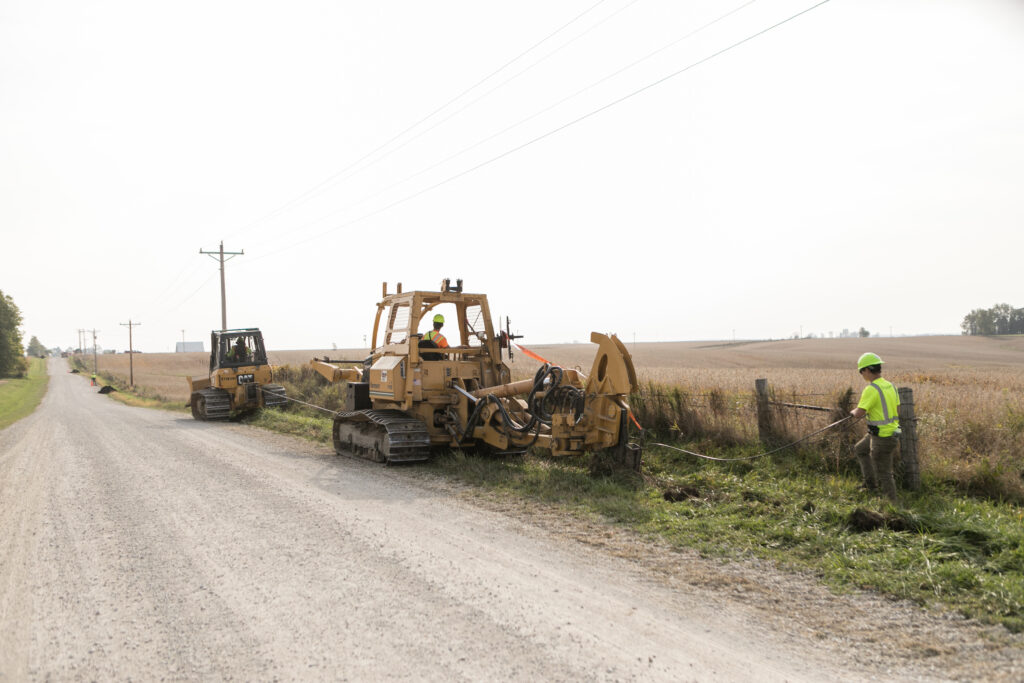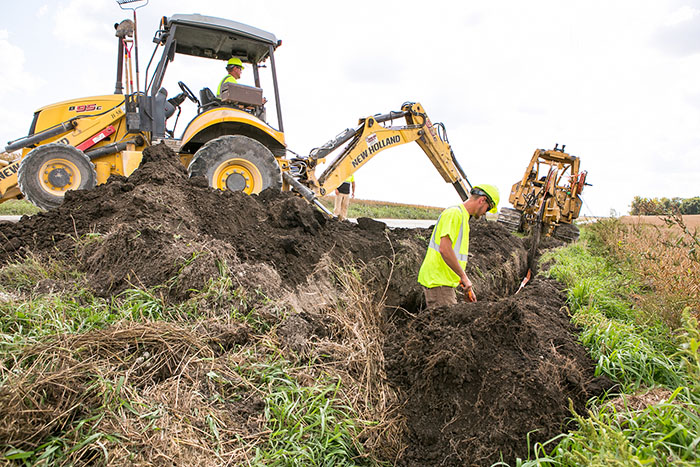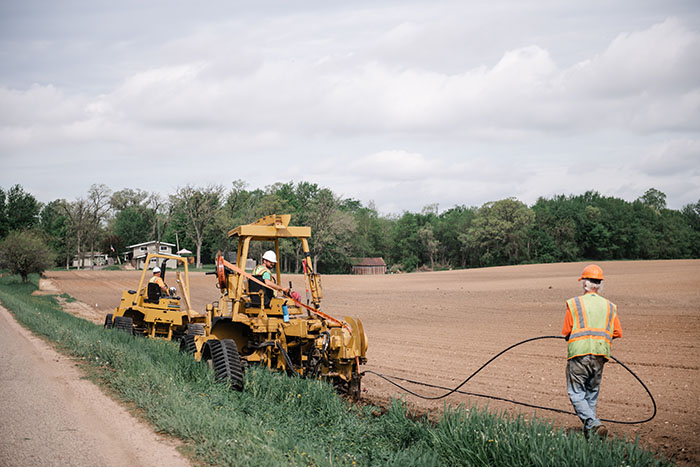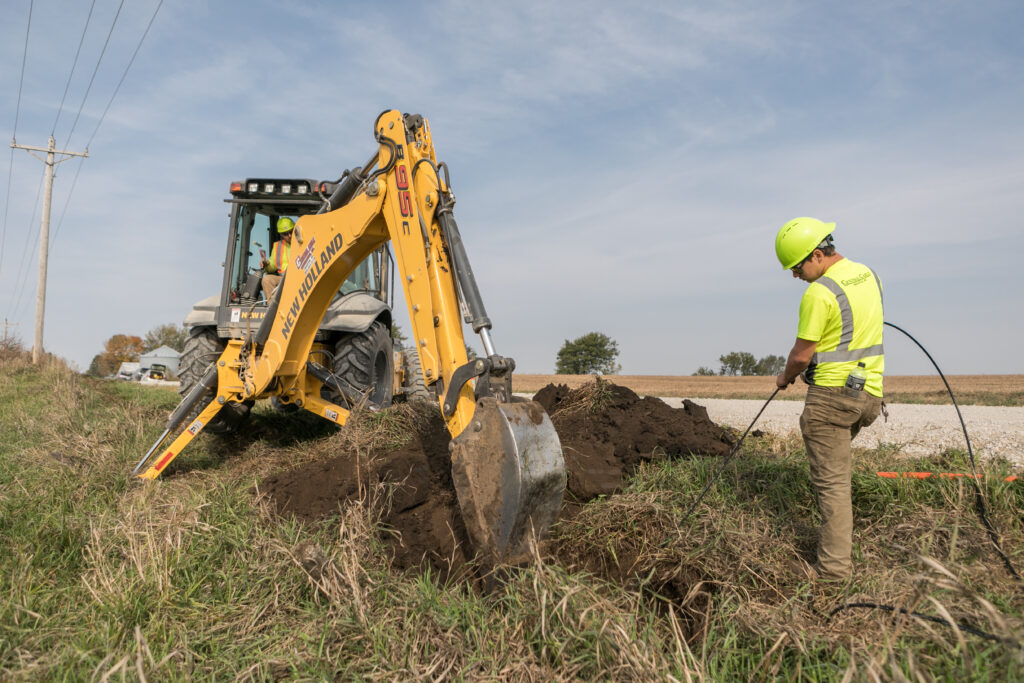 CABLE PLOWING
Cable Plowing is the foundation of our company as we have been plowing cable since our inception in 1974.
Our current cable plow fleet has grown to over 35 machines, ranging from a small rubber track drop plow to a much larger 60,000-pound Caterpillar track machine. Our fleet of plows facilitates productivity in any condition we may encounter. We routinely complete small cable plowing projects that may take only a single day to much larger projects exceeding 300 miles in length.
We are committed to giving the same level of professionalism to any cable fiber project, no matter the size or scope.
DIRECTIONAL BORING
Directional Boring techniques have come to dominate the underground construction industry. We have embraced this technology, demonstrating high quality and productivity in directional boring.
Our directional boring department has worked diligently to equip itself with the most current techniques and best available support equipment. We currently own 50 boring machines to provide a wide range of size and abilities. Our smaller machines allow us to meet the demands of tight corridors in an urban setting, while our large machines give us the capability of completing long and large diameter pipe bores exceeding lengths of 1500 feet.
We are also equipped with two sets of machinery to handle the demands of solid rock conditions, enabling us to quickly and efficiently complete these bores.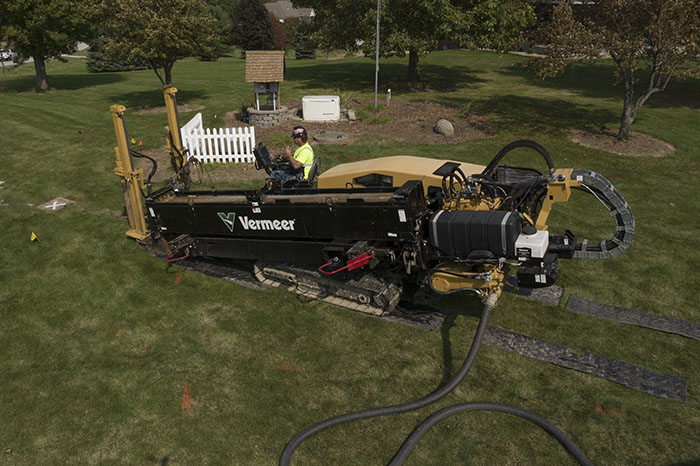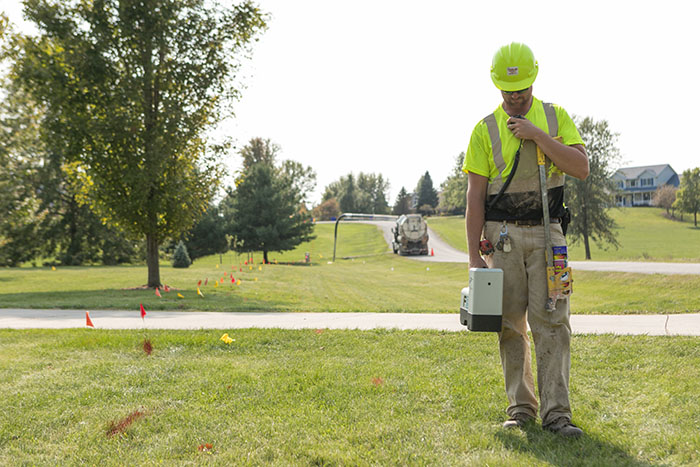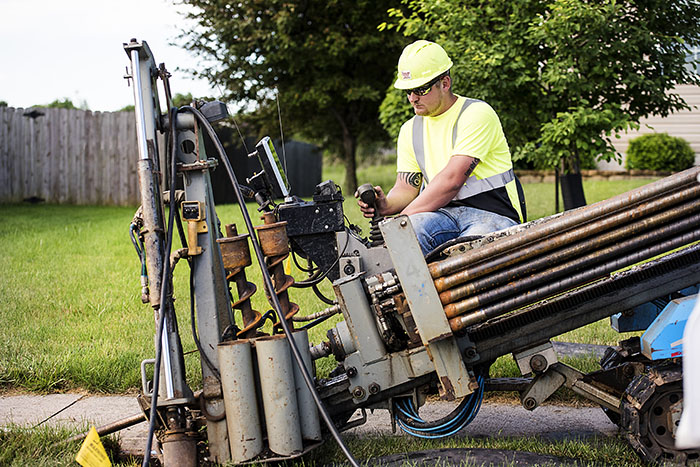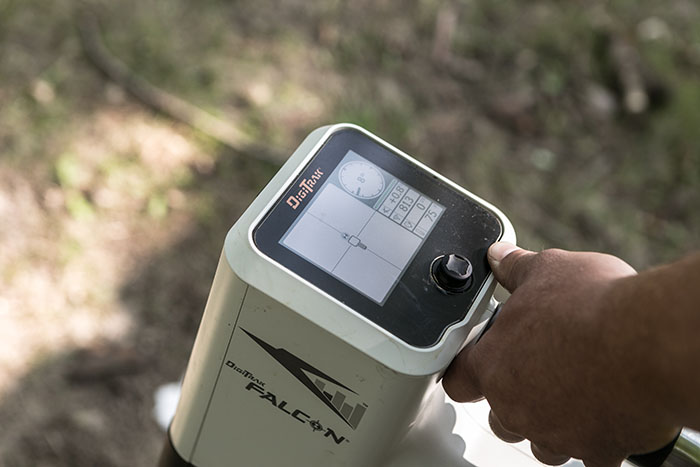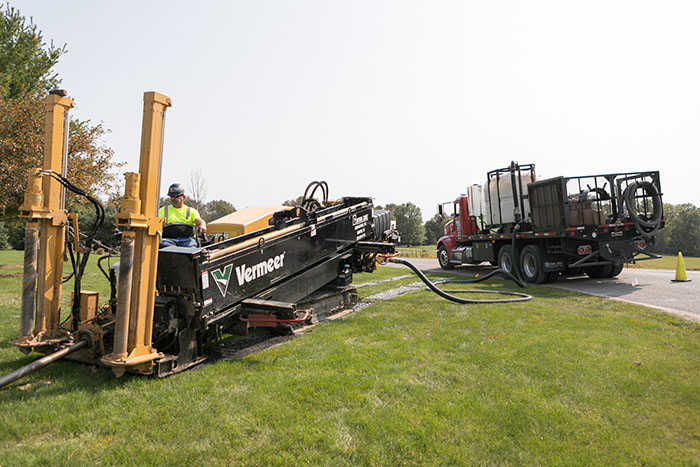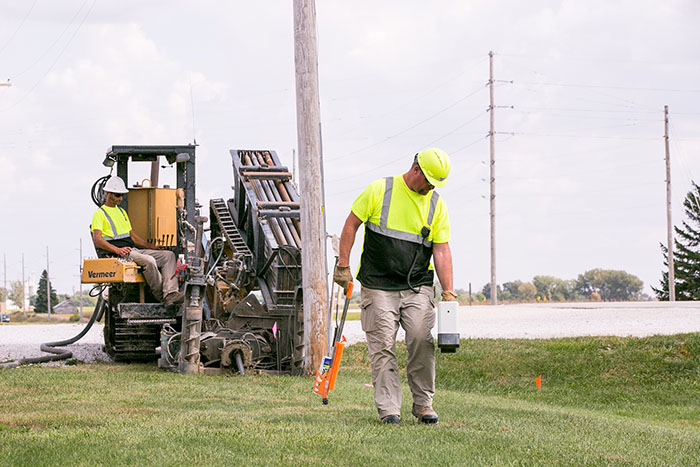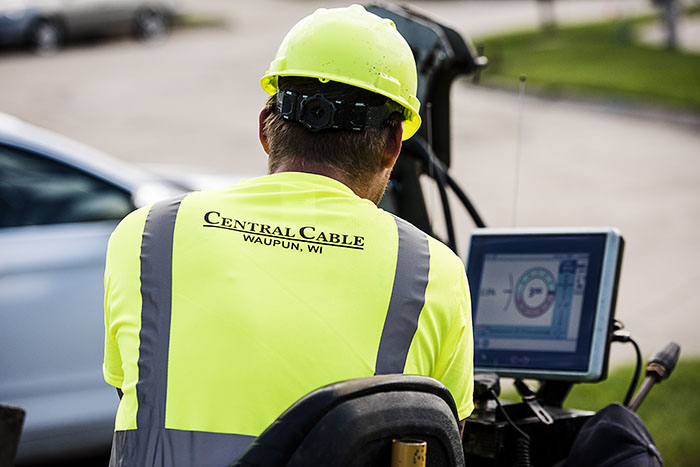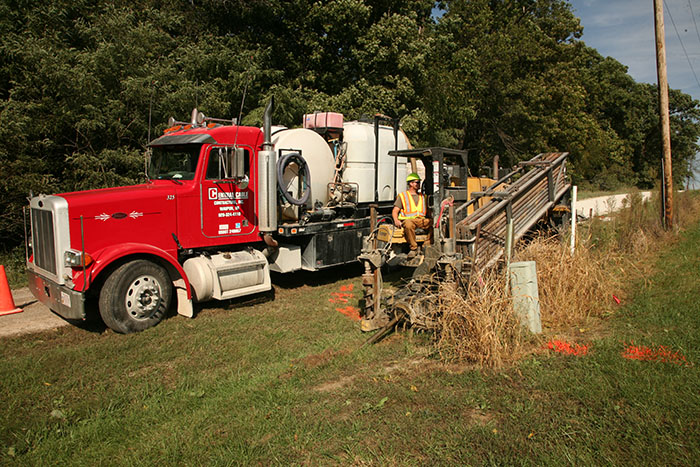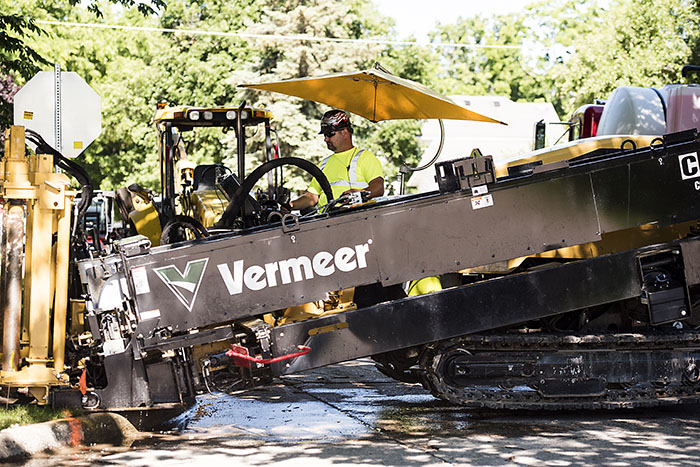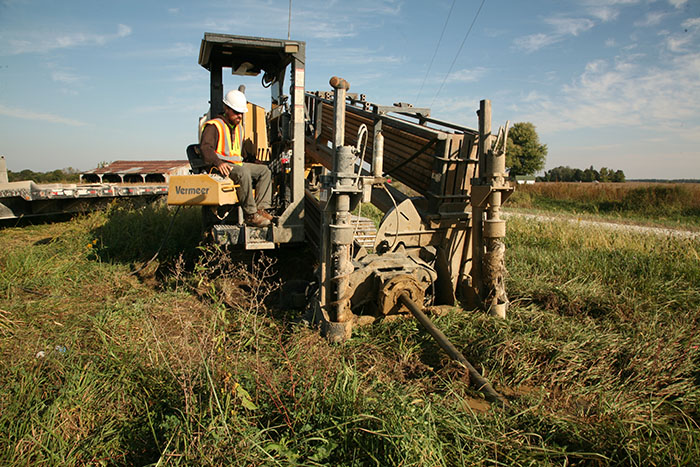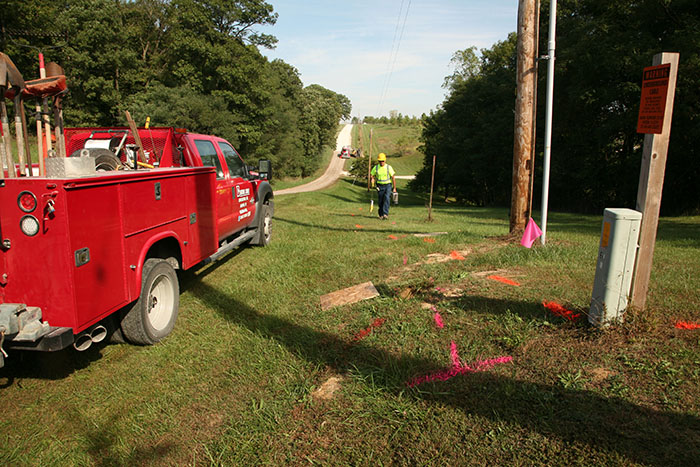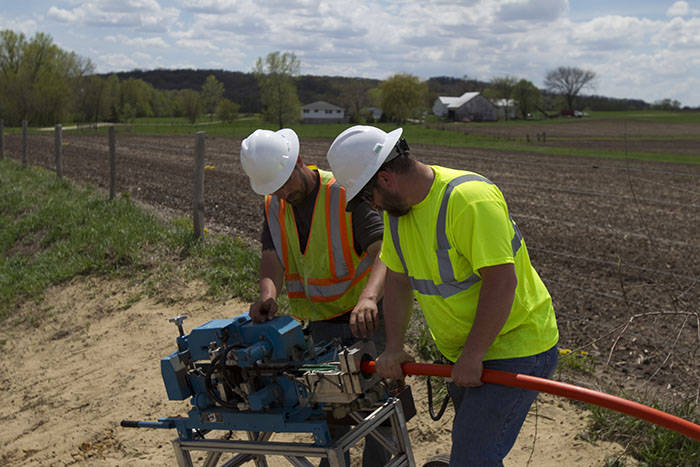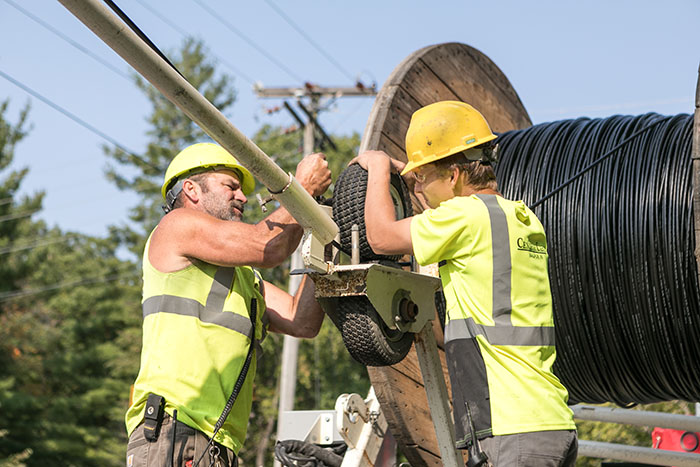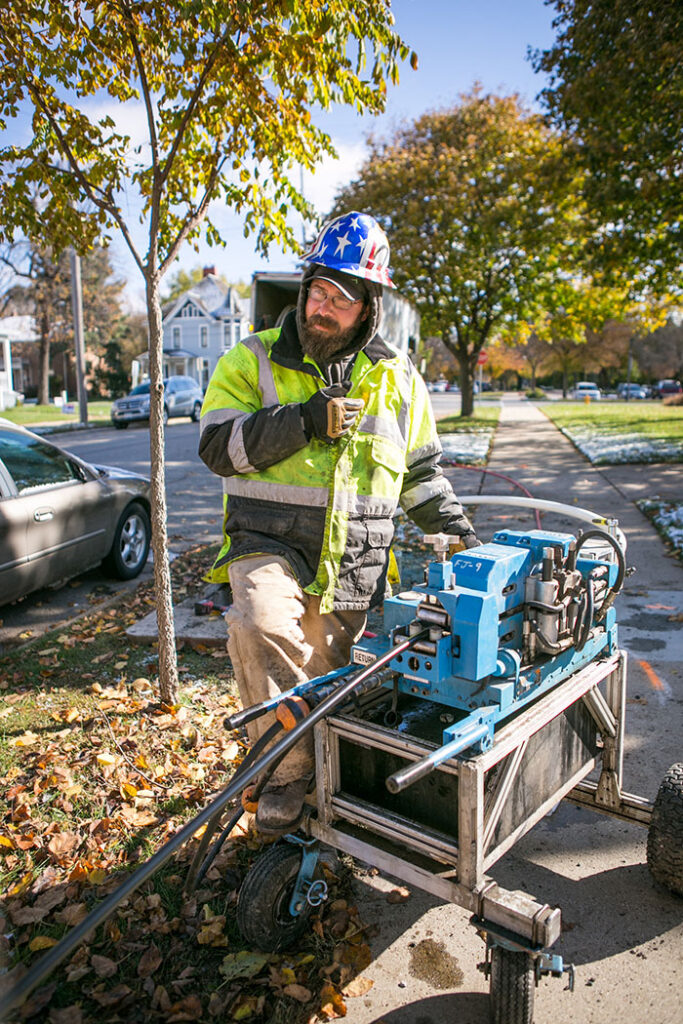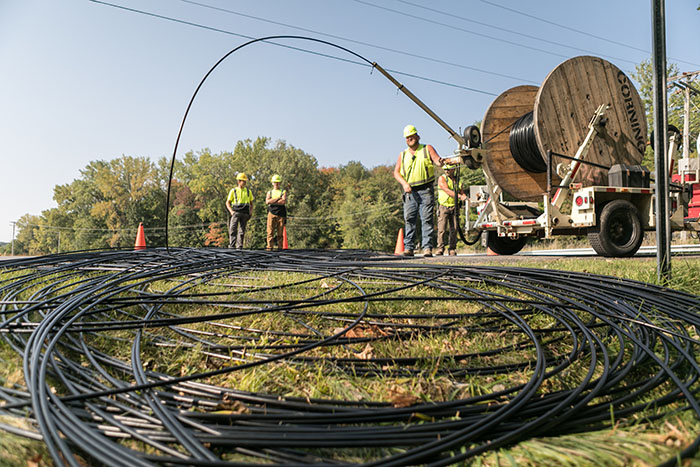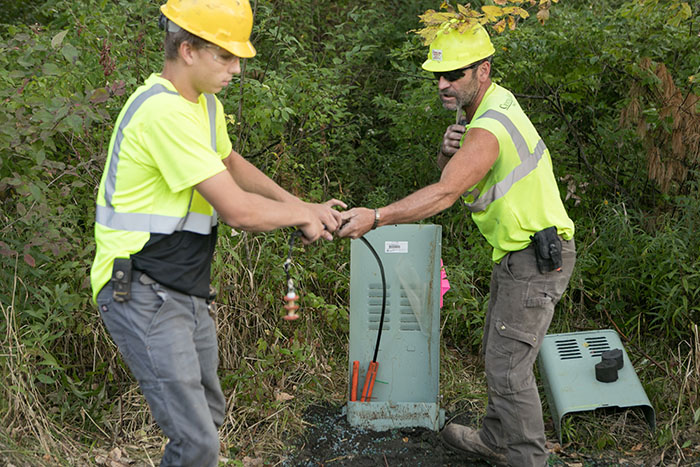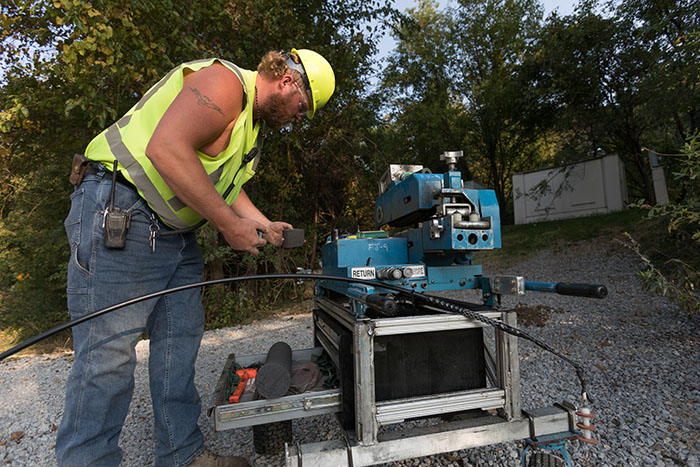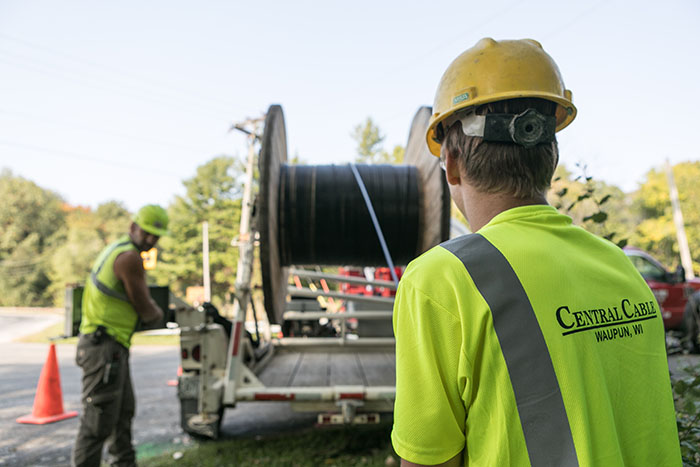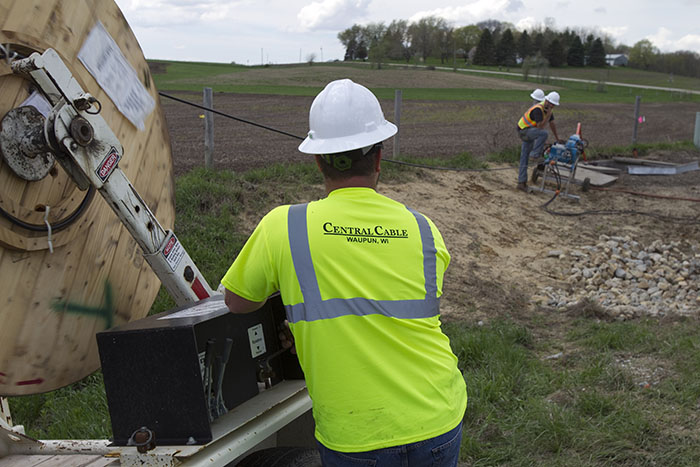 FIBER OPTIC CABLE JETTING
Cable Jetting provides a method to place fiber optic cable in new or existing conduit systems. This air-assisted method has led to a high level of production while putting very little stress on the cable. We have the knowledge and experience in jetting loose tube, ribbon and microfiber cables.
Each of our crews is equipped with a cable jetting system. This has given each crew the independence to handle situations that are conducive for this type of installation without having to mobilize additional personnel onto the project.
TRENCHING
Trenching can be achieved by a wide variety of methods, such as backhoe, excavator, mini excavator and chain trencher. We can use any of these methods to complete the trenching that is required, but feel the key is to use the proper method to minimize disruption to the surrounding area.
We have positioned ourselves with over 75 pieces of trenching equipment. This provides Central Cable with a wide variety of sizes, which allows us to perfectly match the correct piece of equipment to the required conditions. Common rock conditions can be handled by our larger trenching equipment that can cut widths of 18" to a depth of 72". We are confident our extensive fleet will be able to match the requirements of the project while minimizing the disturbance to the surroundings.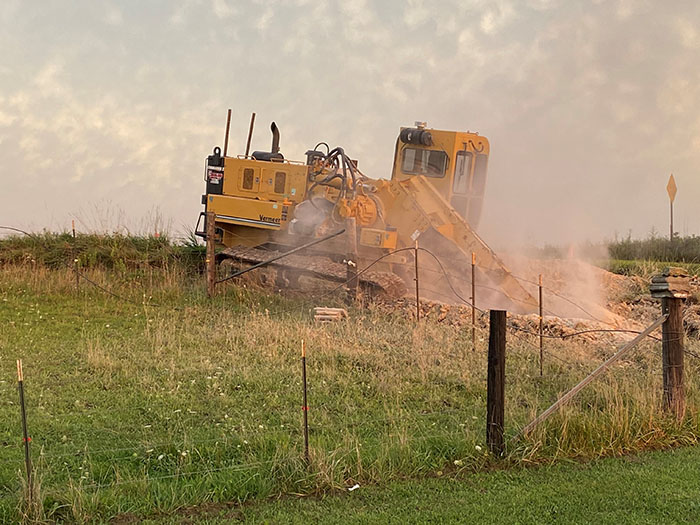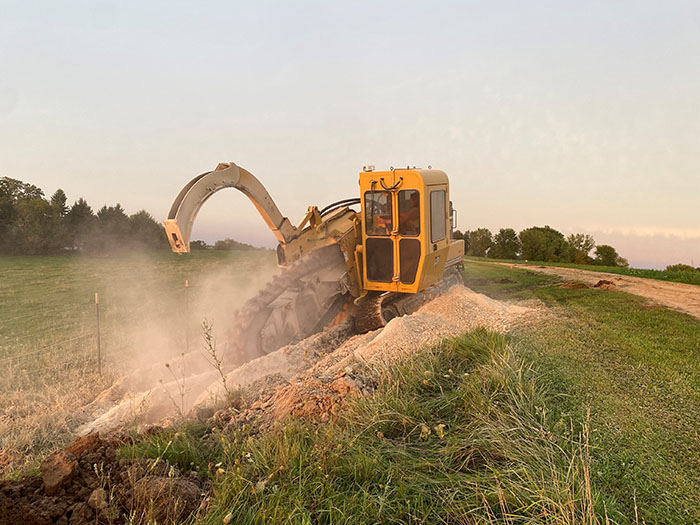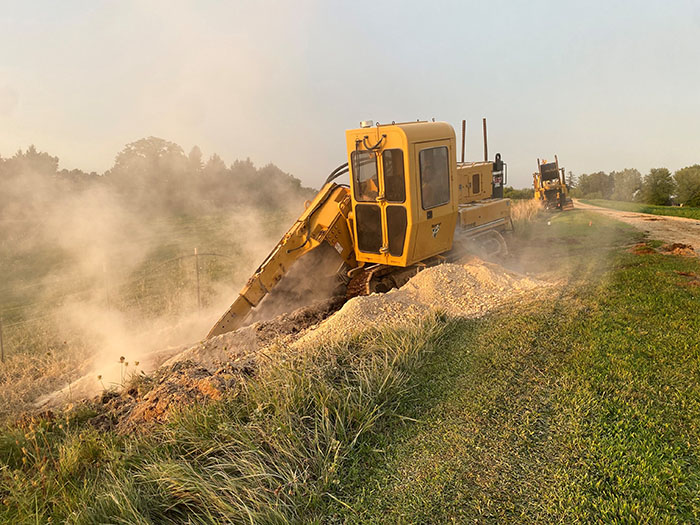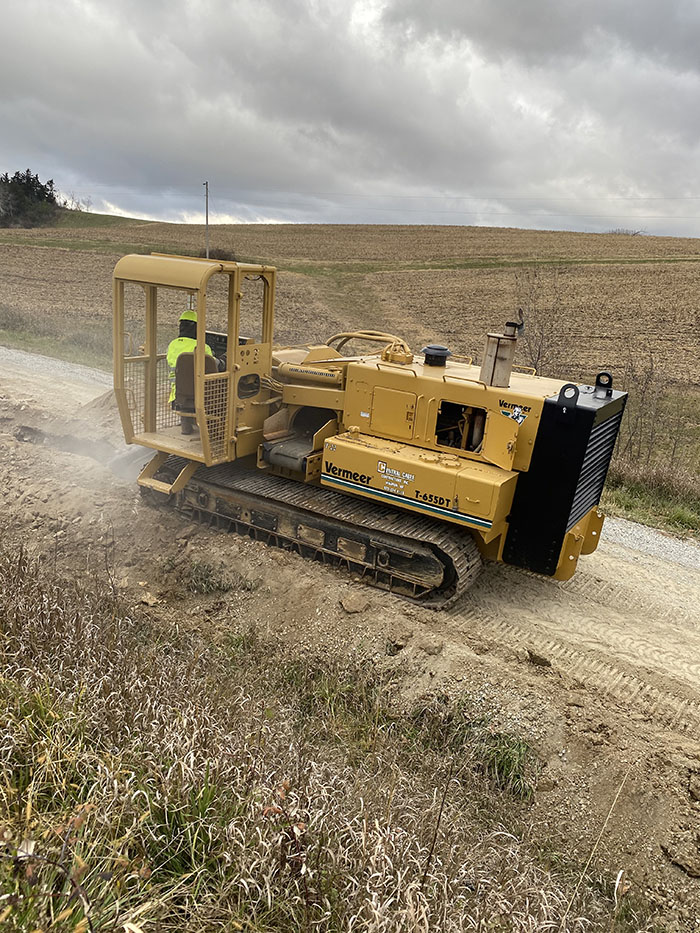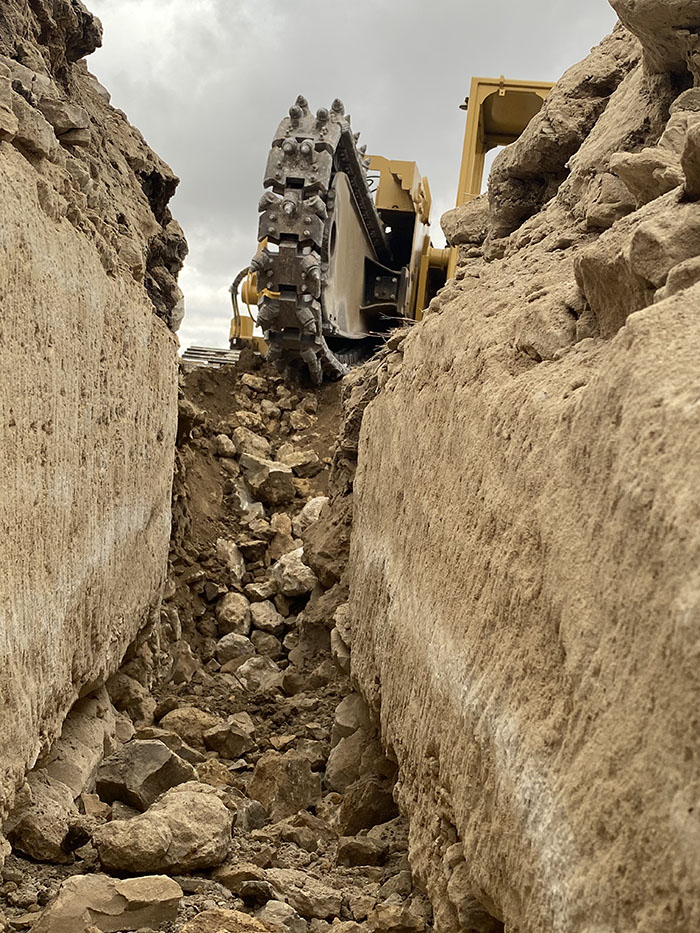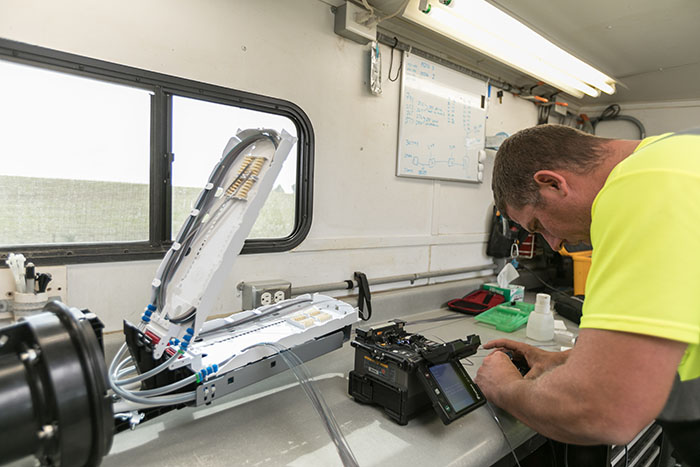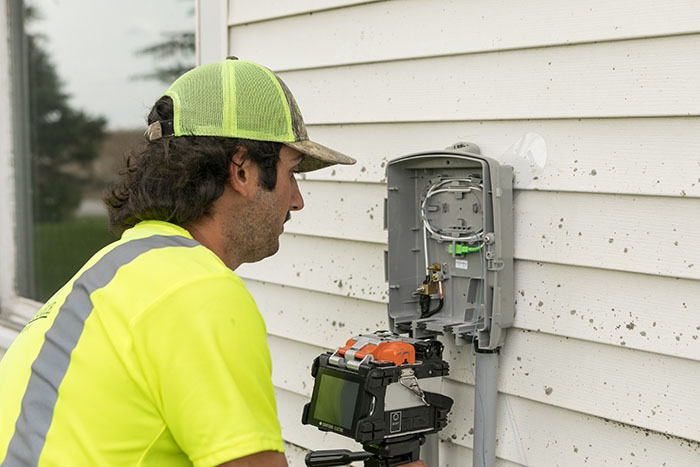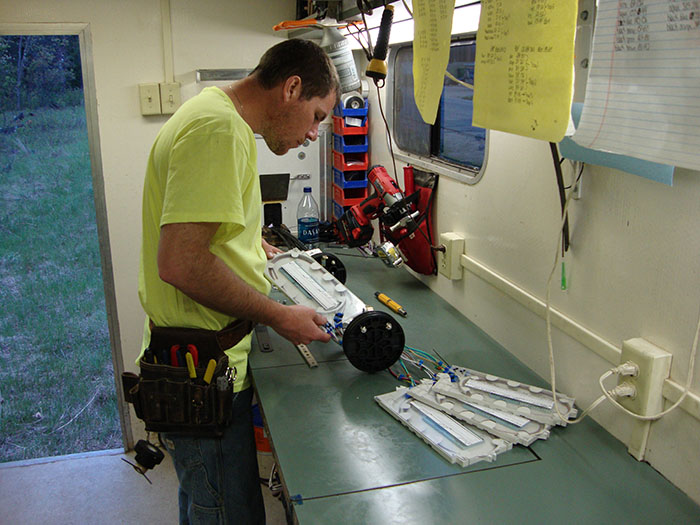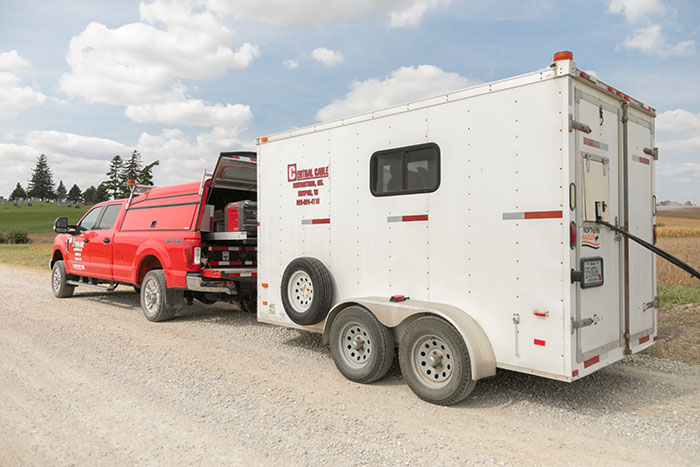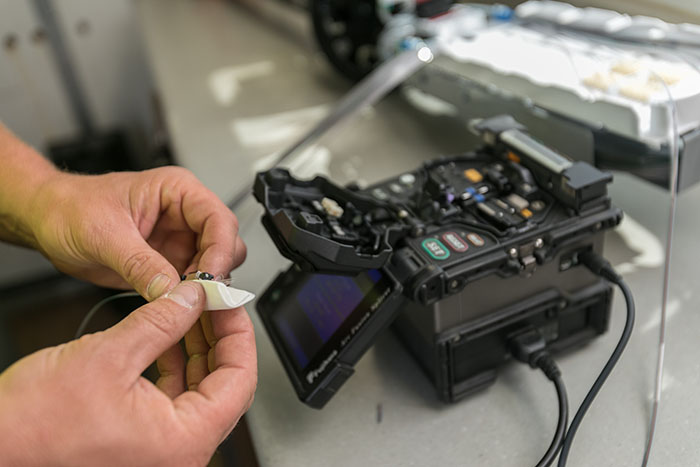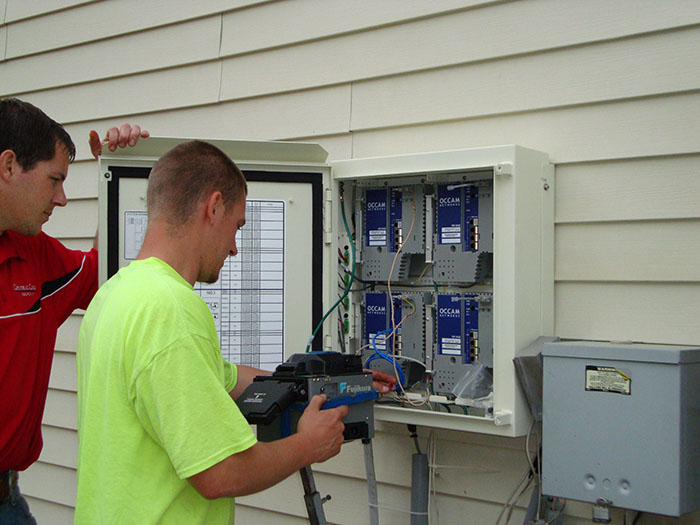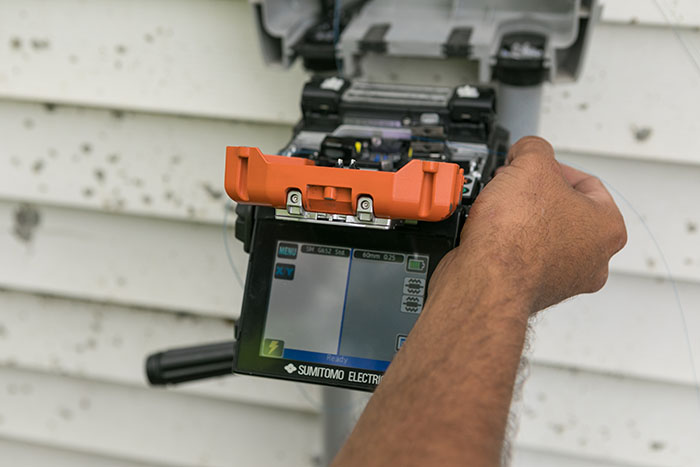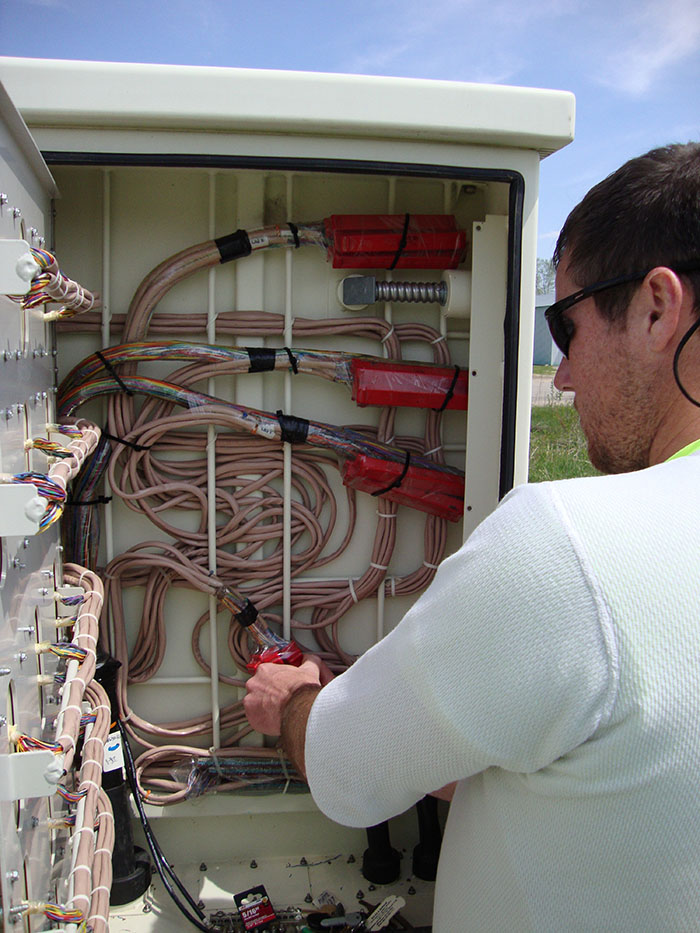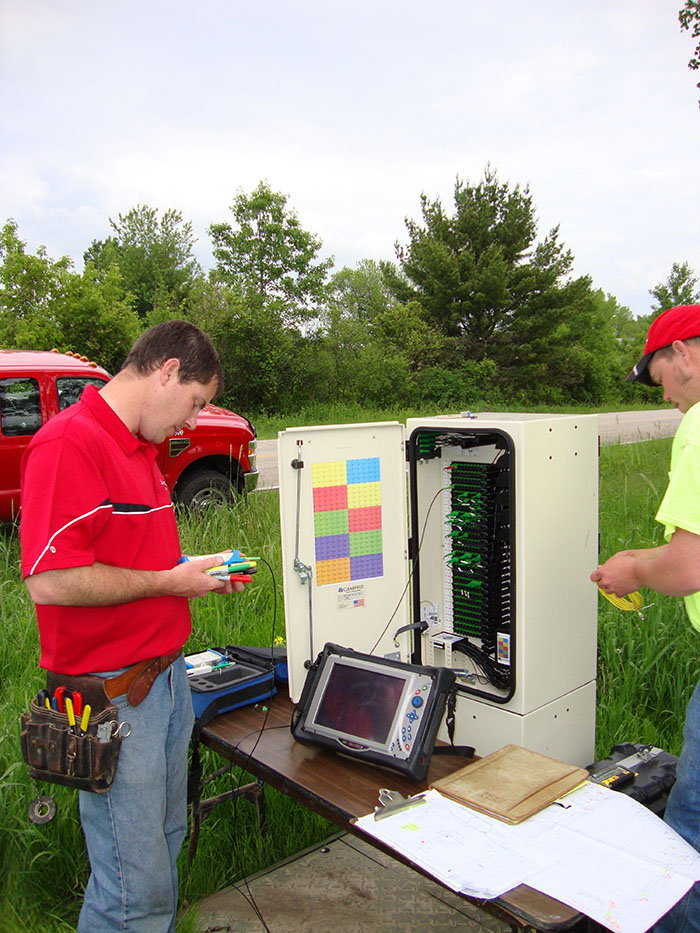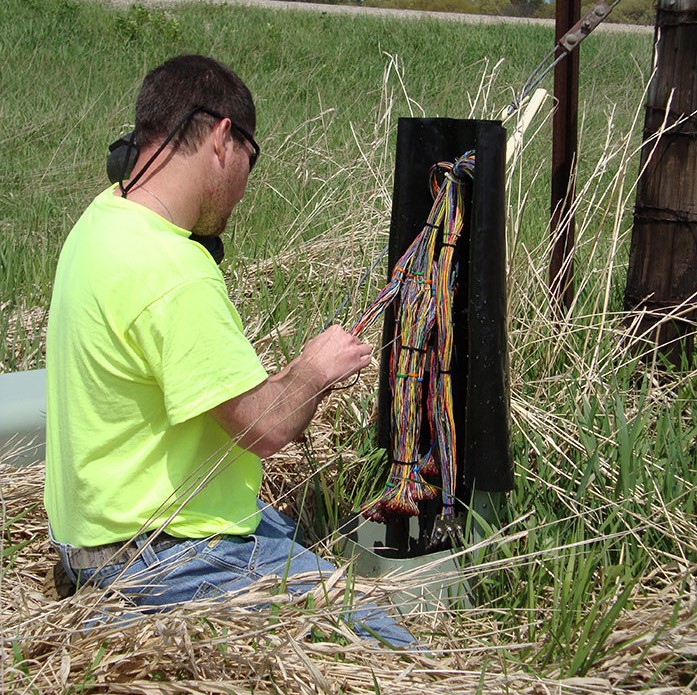 SPLICING
Splicing has evolved tremendously over the past five years as FTTH technology has become the predominant design compared to the copper and fiber loop systems of the past. Our splicers have embraced these changes and have evolved with the industry. Many of our splicers have the knowledge to work on both copper, traditional fiber and micro fiber optic systems. This enables us to handle all types of designs and specifications. FTTH technology has several types of architecture, and we have experience in all of the variations currently being utilized in the communications industry.
Read More
×
Our experiences with the FTTH design include but are not limited to the following:
C.O. fiber optic cable and MIC cable routing and terminating with grounding to meet all applicable local and federal codes
Splice case installation
Open architecture pedestal construction following the cable manufacturers loop length limit requirements
Pre-connectorized plant design in conjunction with loose tube fiber splicing
ONT installation
Hot cuts and emergency restoration
Ribbon cable
Ribbonize loose tube cable
Microfiber cable
OTDR testing at multiple wavelengths
CABLE LOCATING
Cable locating has increasingly become a more critical step in the underground construction process. Every year, more and more fiber optic cables are being placed in an already congested corridor. Most of our cable locators have 15+ years of experience. They have created a level of accuracy within our company that allows our operators to plow, bore and dig with confidence that the cable locates they see are accurate and reliable.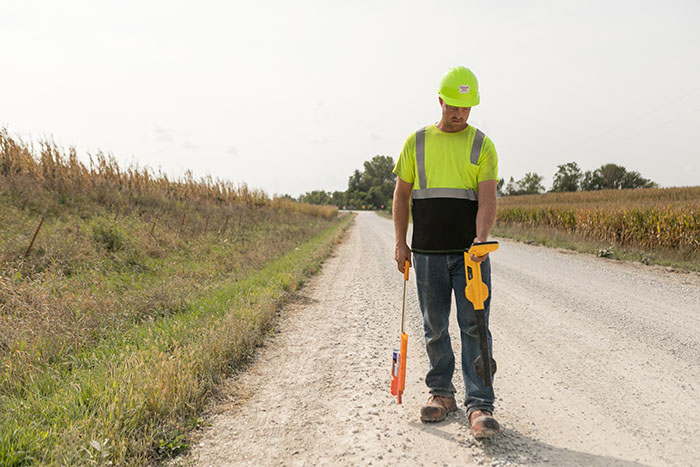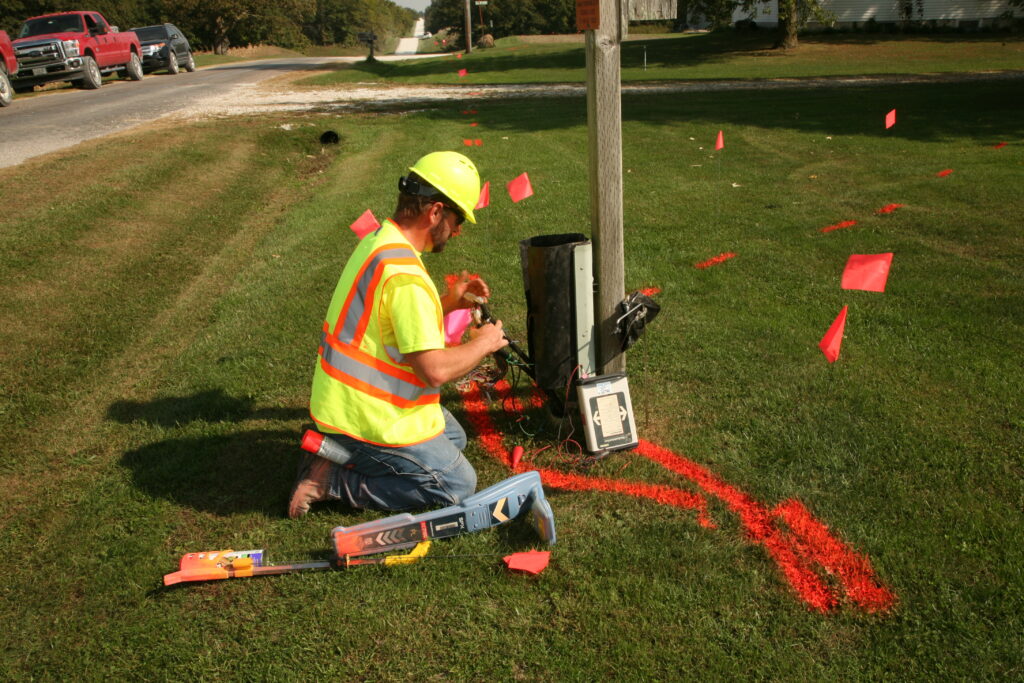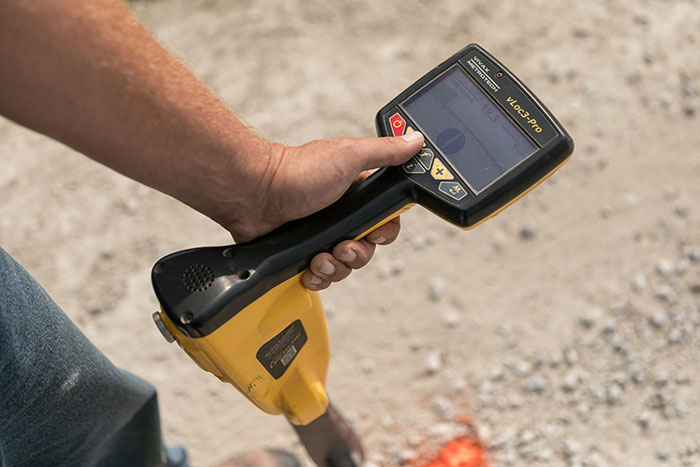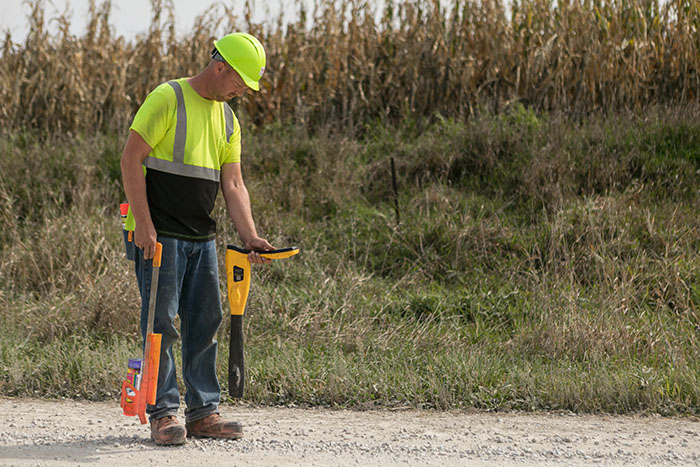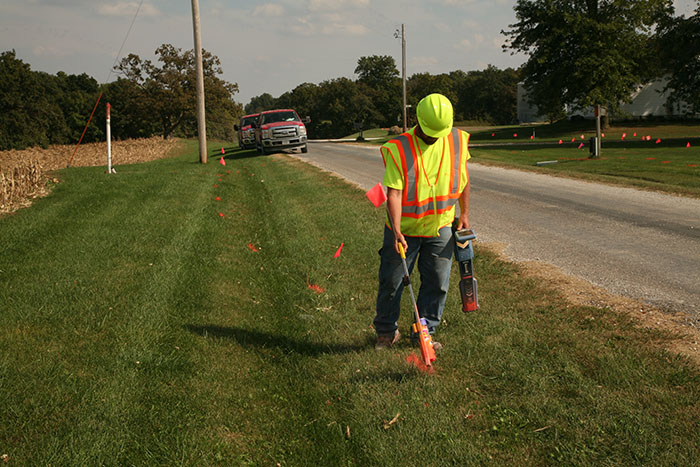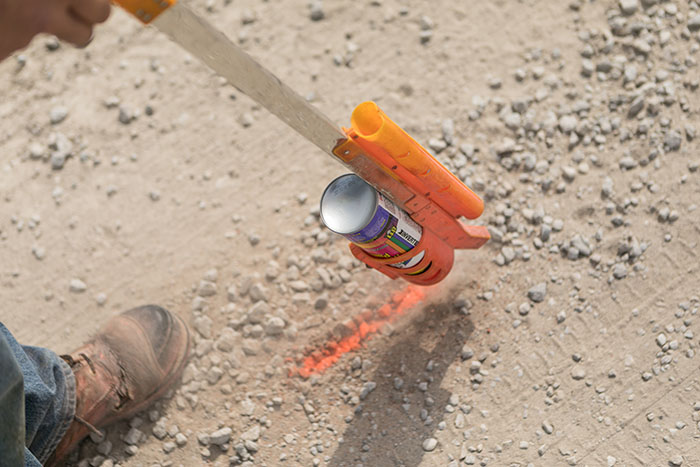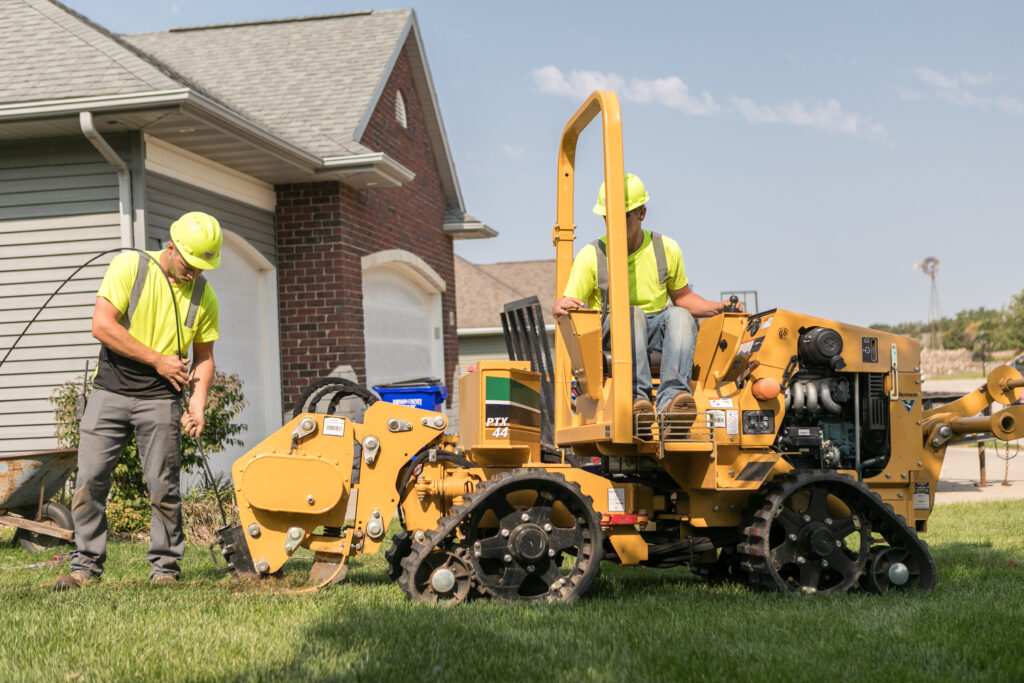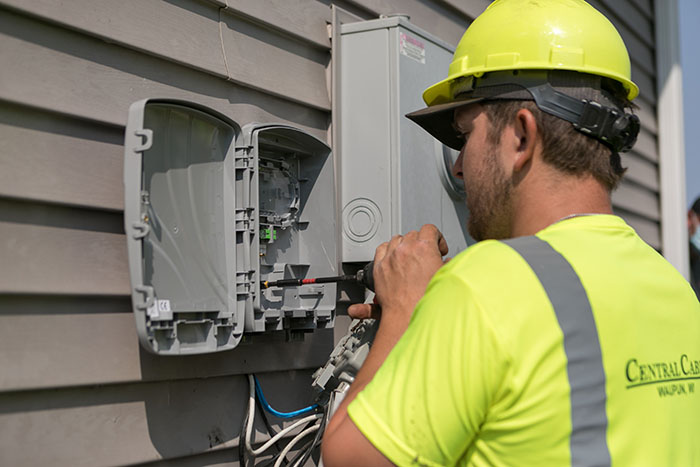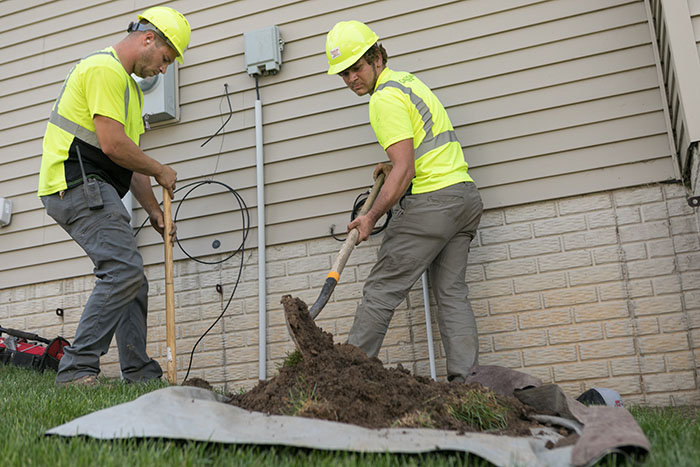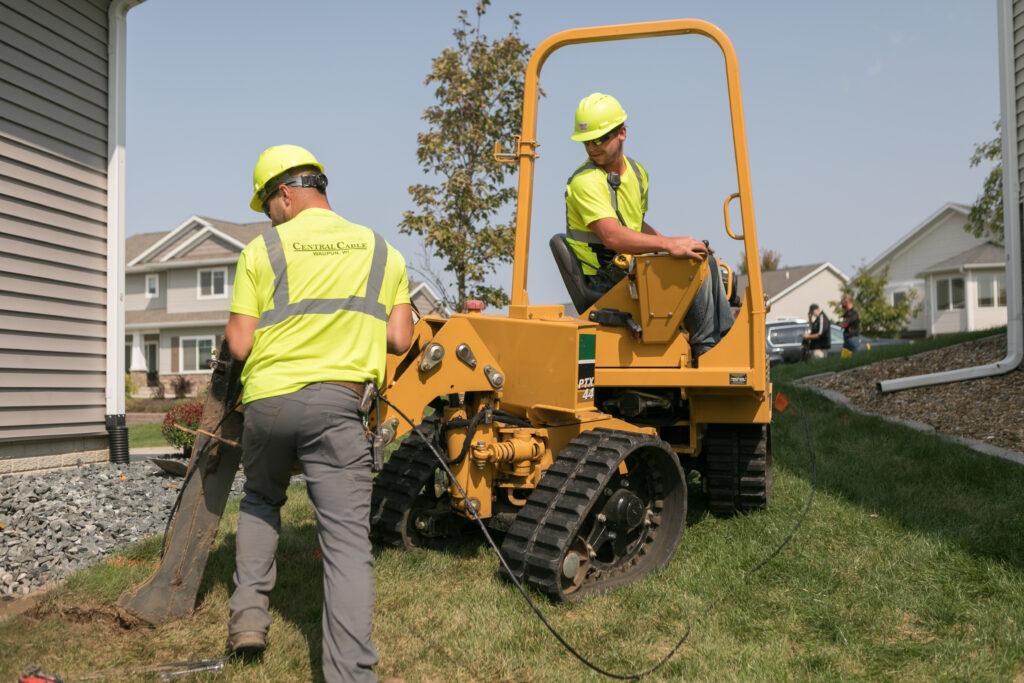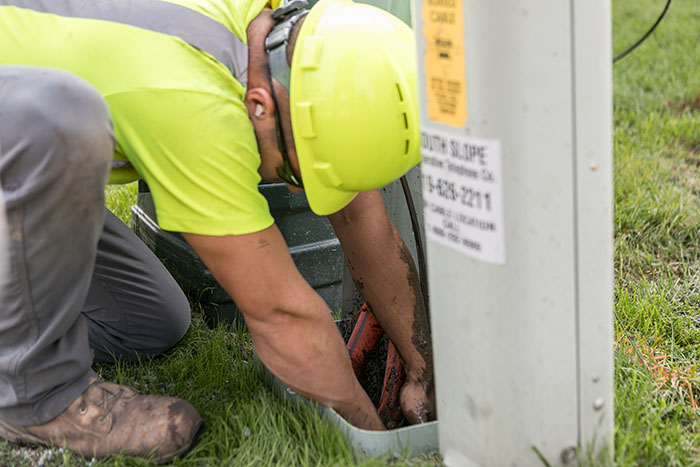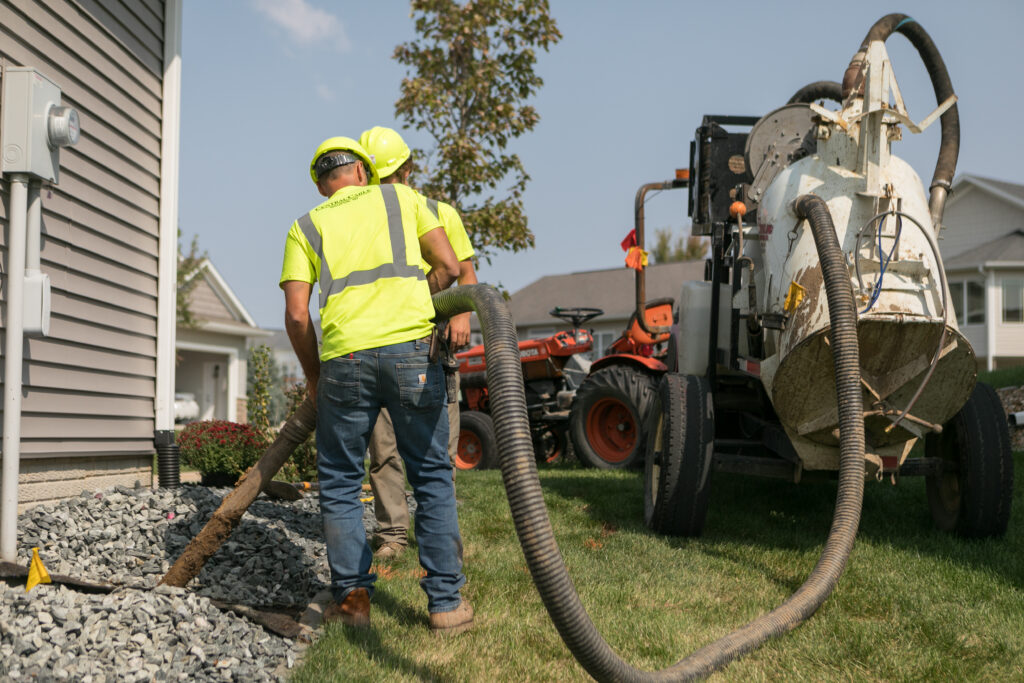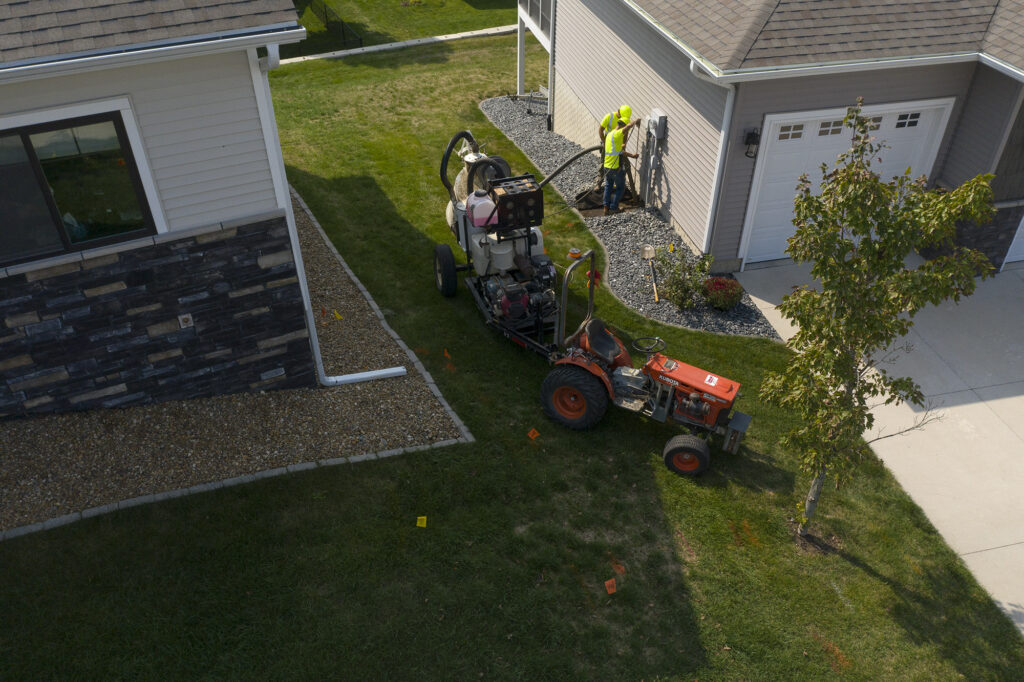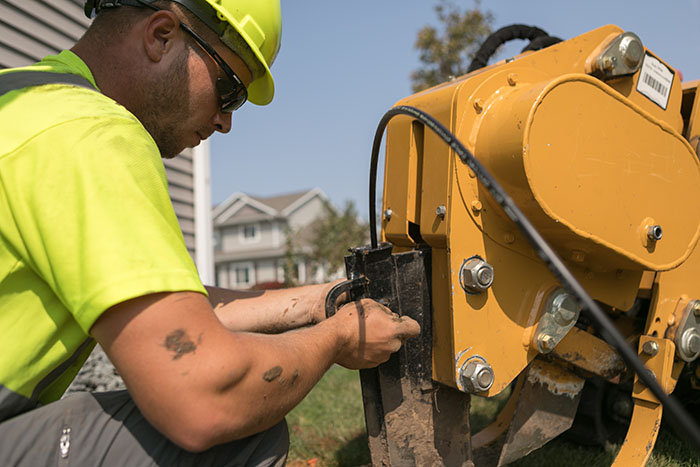 DROP INSTALLATION
One of the most sensitive functions of the FTTH construction process is the placement of the drop to the residential or business premise. Placement of the drop occurs on private property, which requires an extra level of care and consideration. We have developed mini hydro excavation trailers that can be used to pothole public and private utilities to lessen the chance of damage to the homeowner's property. Shredded black dirt, mulch and seed applications on the site ensure that the lawn is left in the best possible condition.
HYDRO EXCAVATION
Central Cable has positioned itself as the leader in the use of hydro excavation for damage prevention of existing underground facilities. We currently have over 25 large hydro excavation trucks that allow us to quickly and accurately pothole existing underground facilities. We have engineered, designed and built 12 mini trailer vac systems that allow us to perform the same damage prevention functions in tight rear easement corridors that other companies are unable to perform. We are committed to facility damage prevention and will continue to develop and utilize the most advanced techniques and equipment.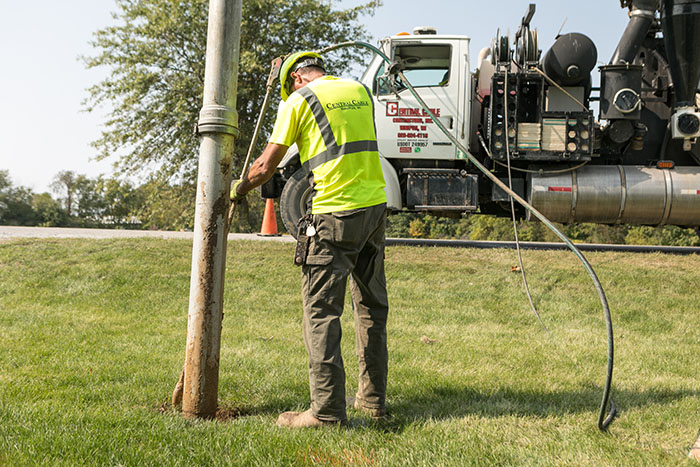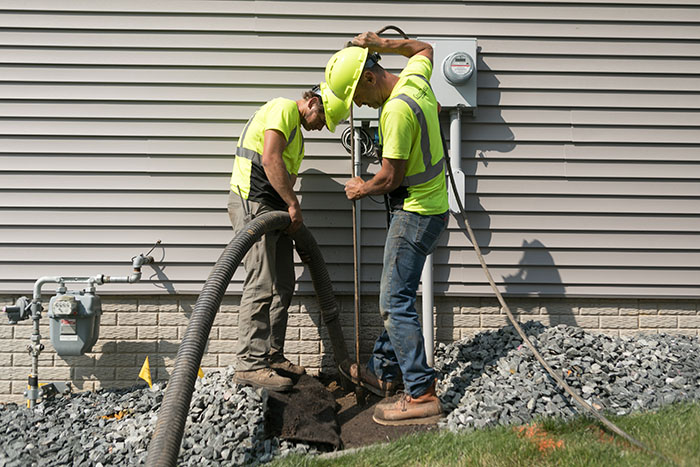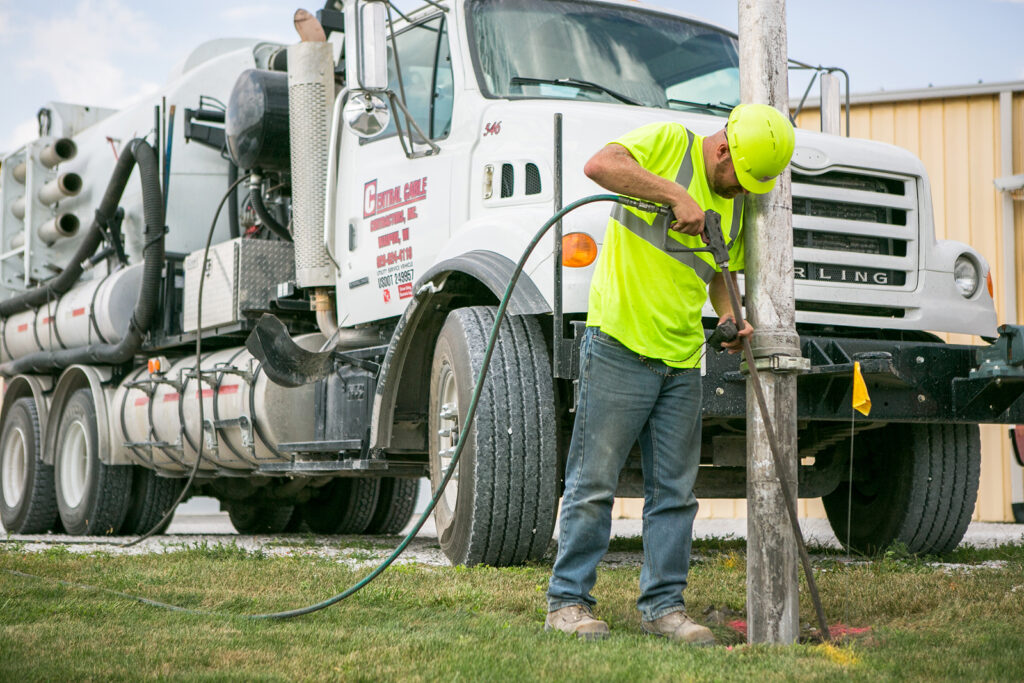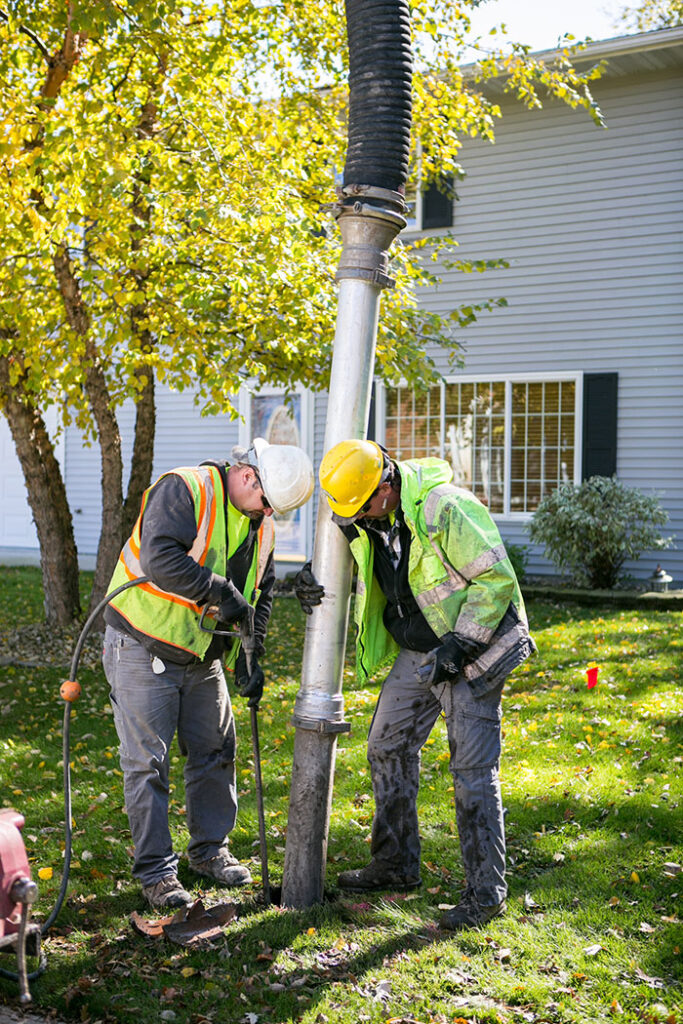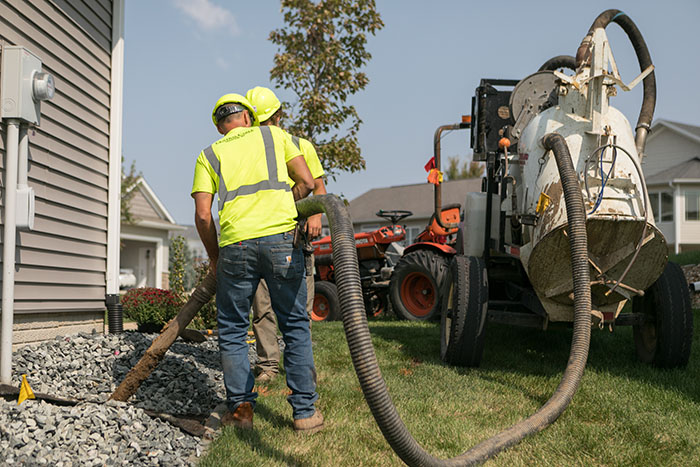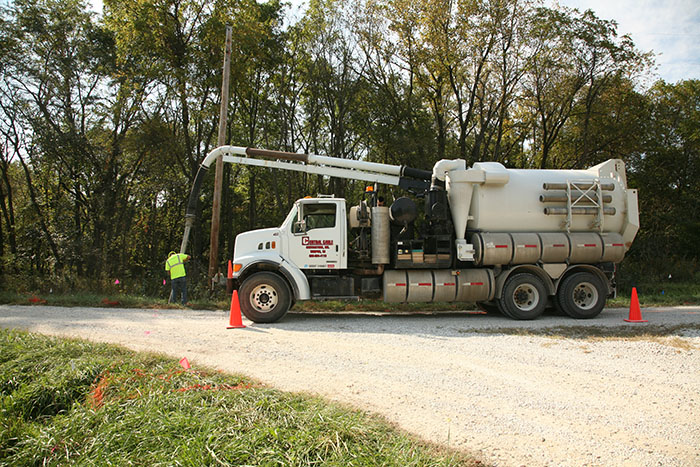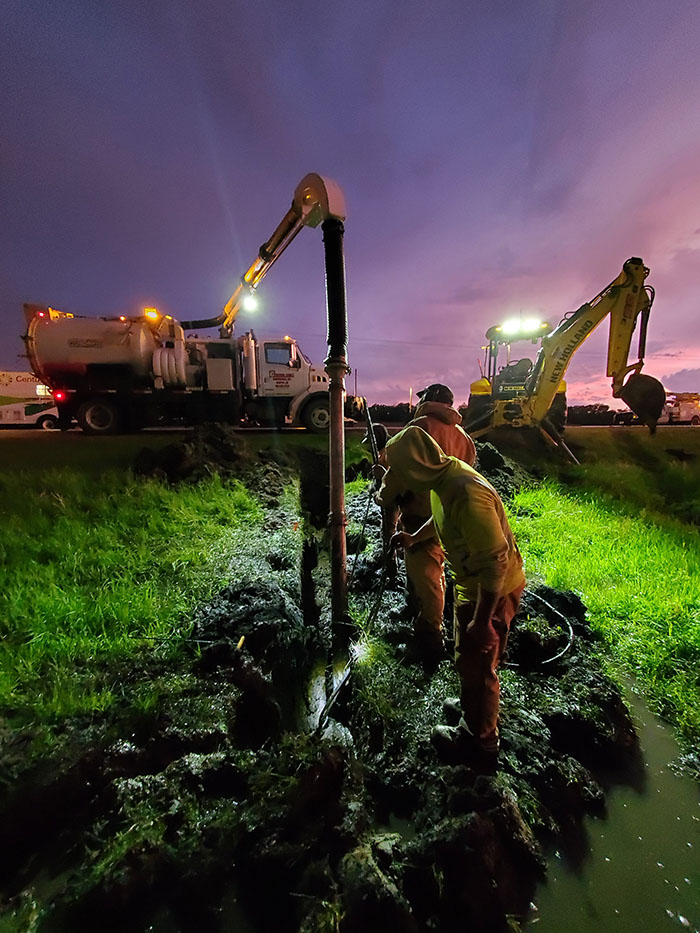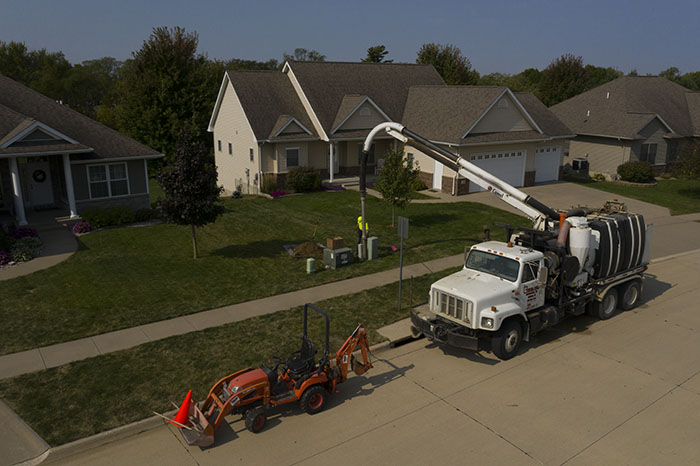 Back to top